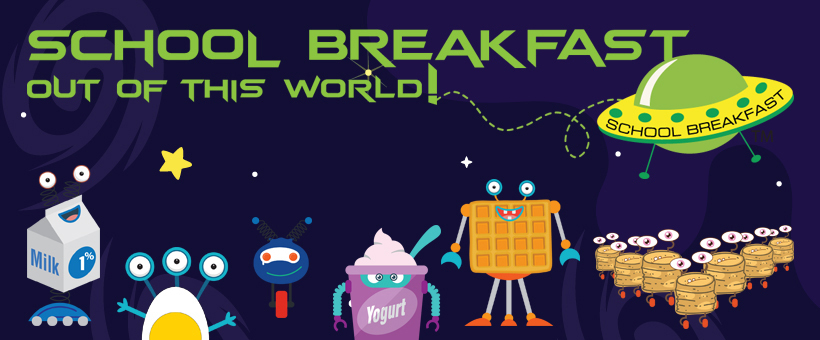 National School Breakfast Week March 2- March 6
Deb Peters
Thursday, February 27, 2020
A healthy breakfast at the start of the day is a great way to ensure students get the best education they can.
National School Breakfast Week helps us educate parents and students about all the healthy, great tasting, appealing choices we offer.
In Honor of National School Breakfast Week, we're kicking off a "Giveaway" beginning Monday March 2 through March 6th, one lucky household will receive a $50.00 credit towards their student's meal service account simply by making a payment to their account during this time. It's really that easy!
All payments made via E-pay or dropped off in District office are eligible.
There's no purchase necessary to be eligible, parents can submit a postcard to us explaining why they love our School Meal Service.
One entry per household, drawing will be conducted at the end of the day on March 6th, winner will be notified by the district.