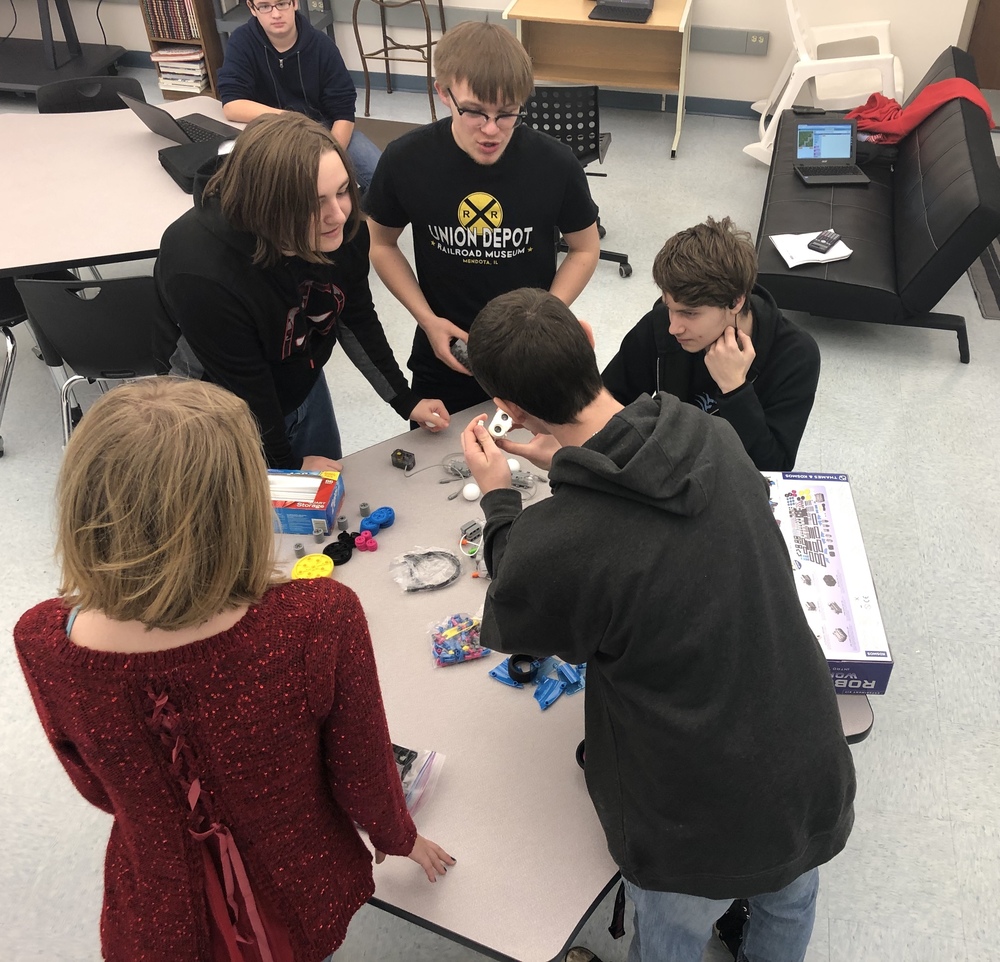 Donors Choose
Mandy Ossman
Saturday, March 09, 2019

Our technology department is working on getting some new equipment. The kids are loving the new technology classes and have so many ideas of things they would like to do. Please consider a donation to Earlville's Technology department so we can continue to give the students what they are asking for. We are looking to get a 3D printer, a t-shirt press and a new robotic arm to practice our programming skills. Mrs. Ossman has set up a Donors Choose page to help get some of the things she needs in the technology classroom.
Check out our Donor's Choose page at: donorschoose.org/EarlvilleTech
Any donations up to $50 made in the next 5 days will be doubled with the code LIFTOFF.
Thank you!!